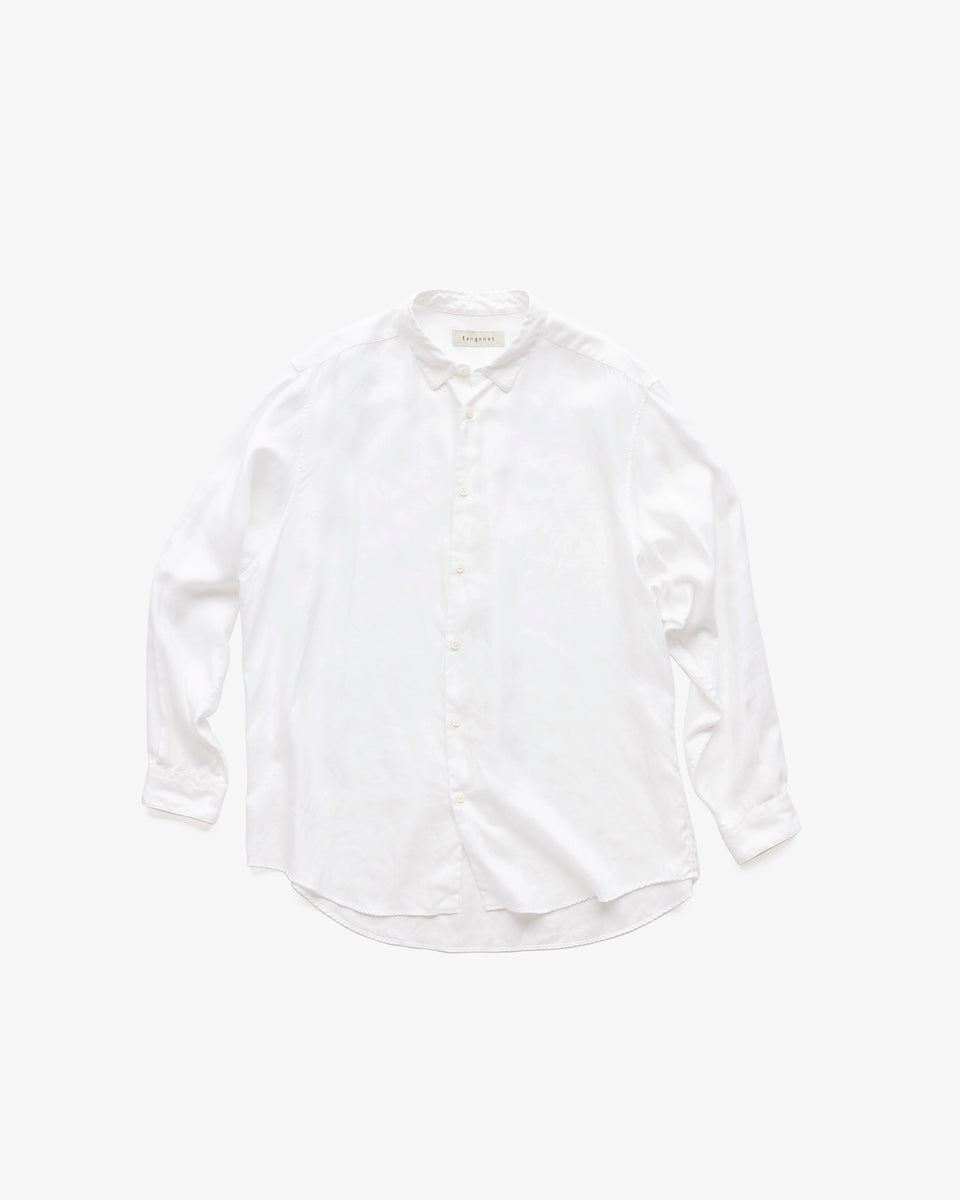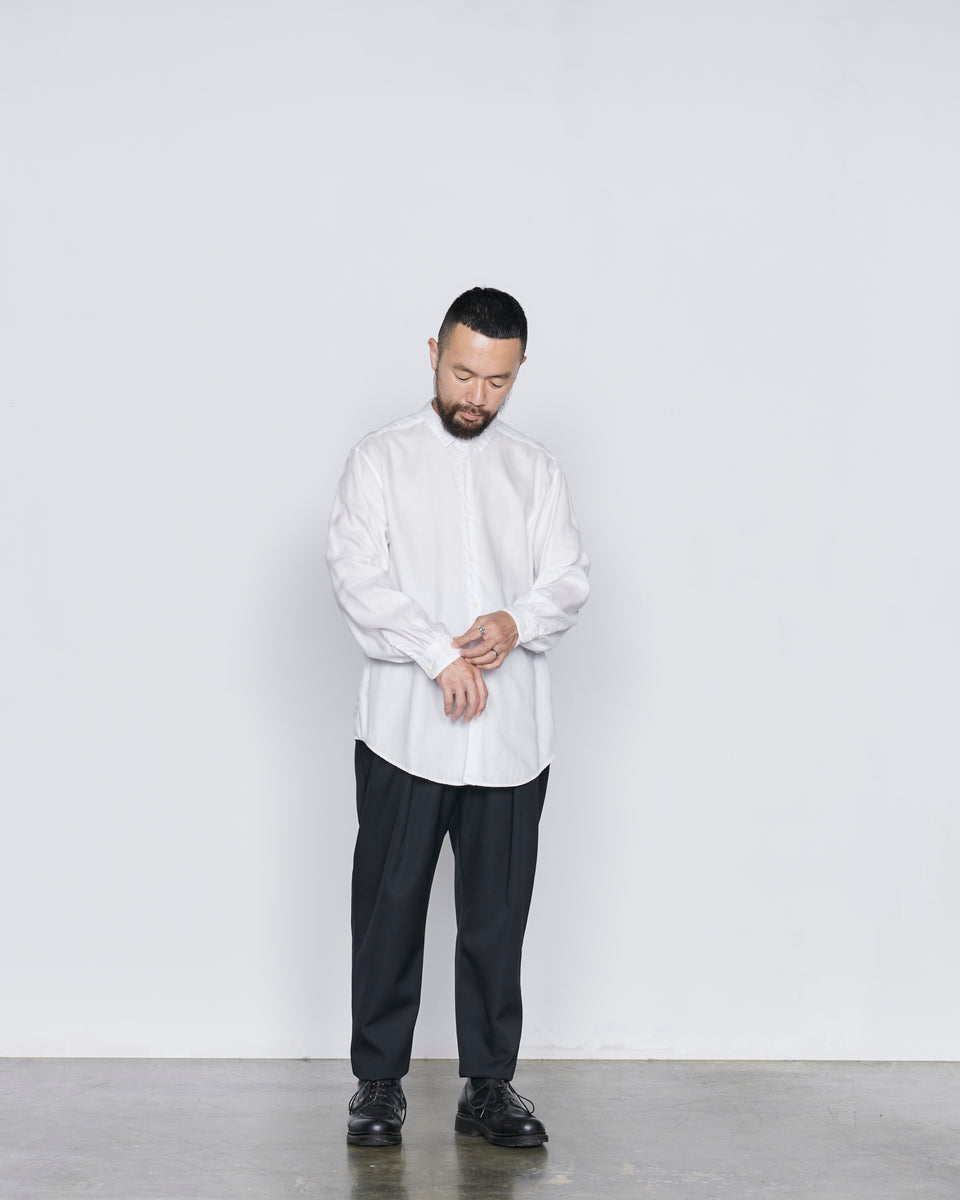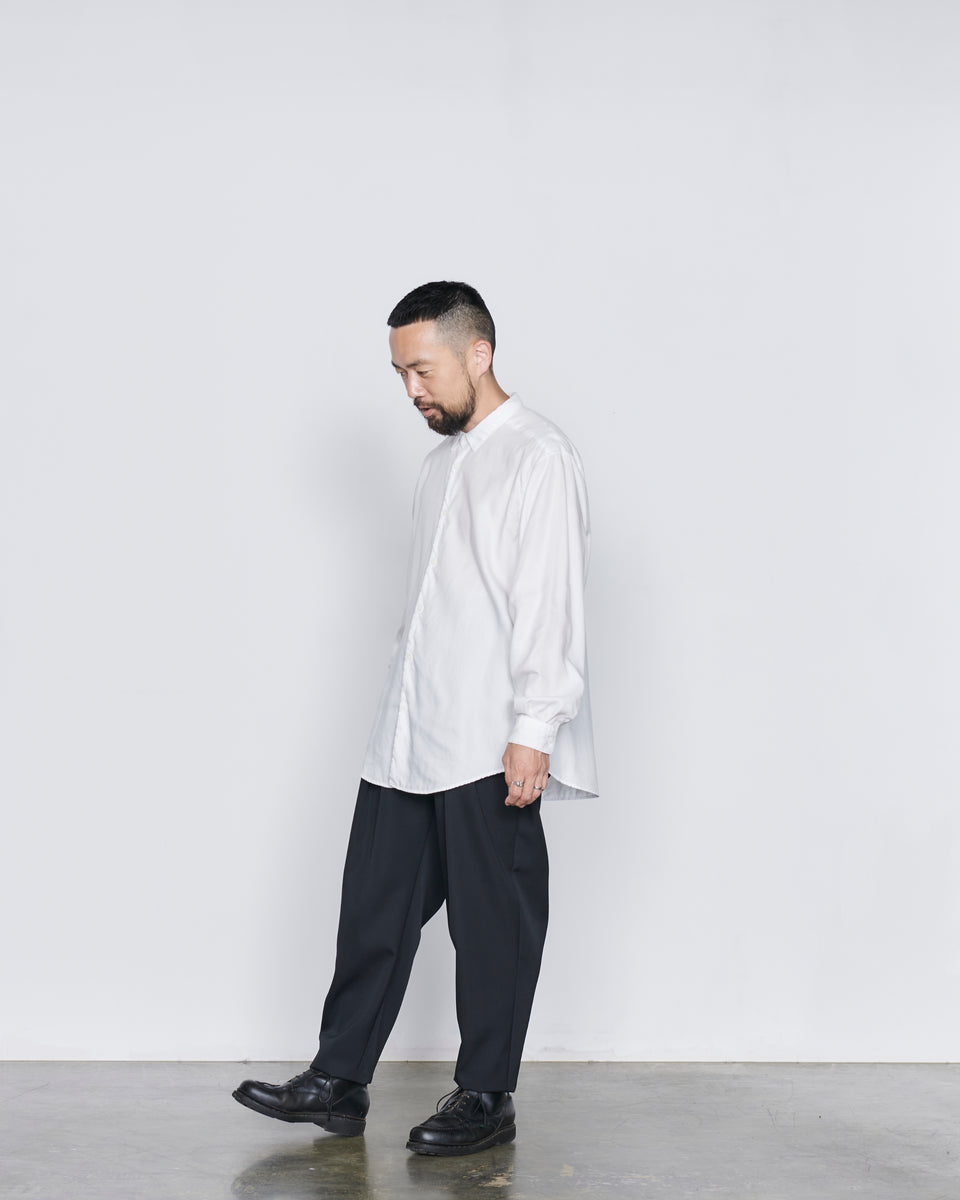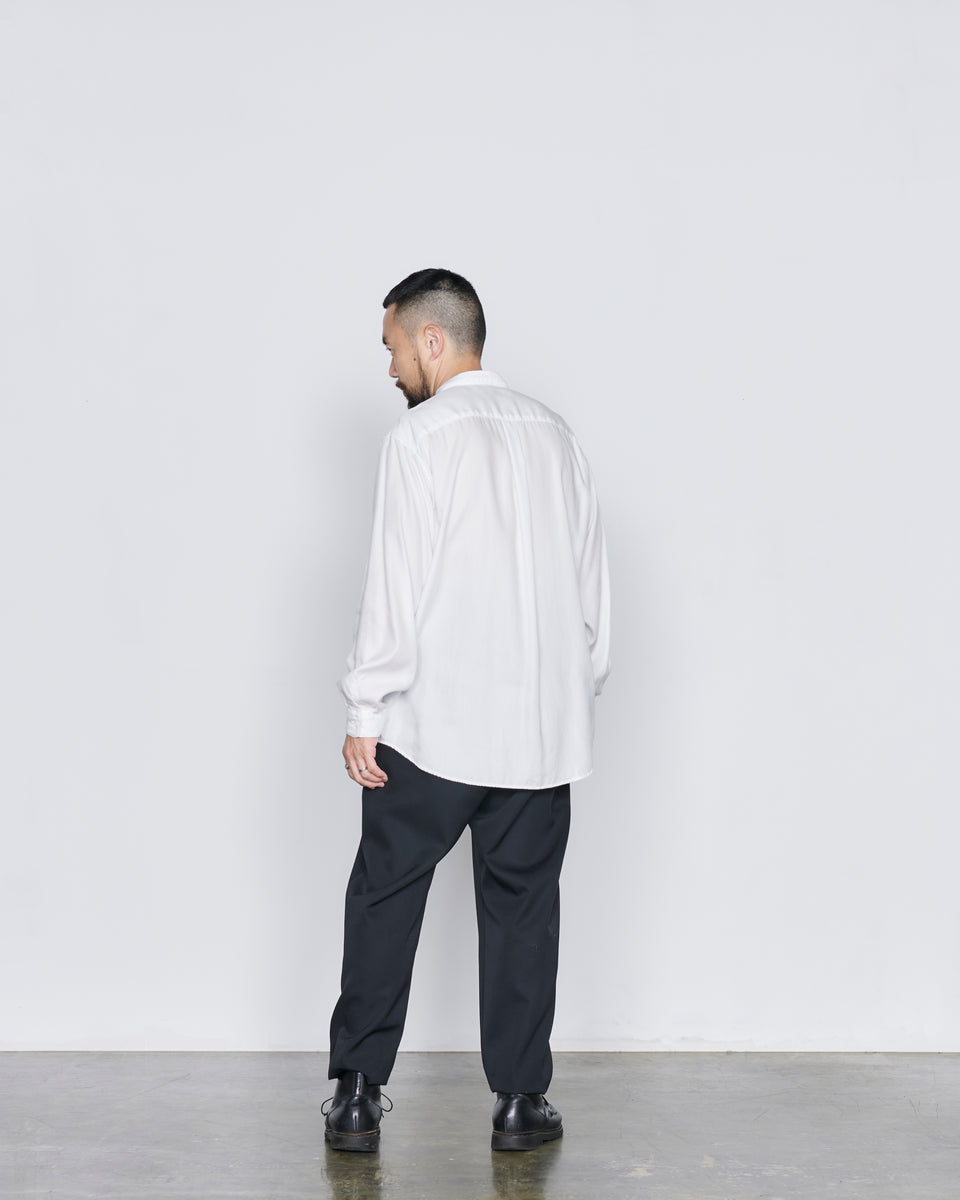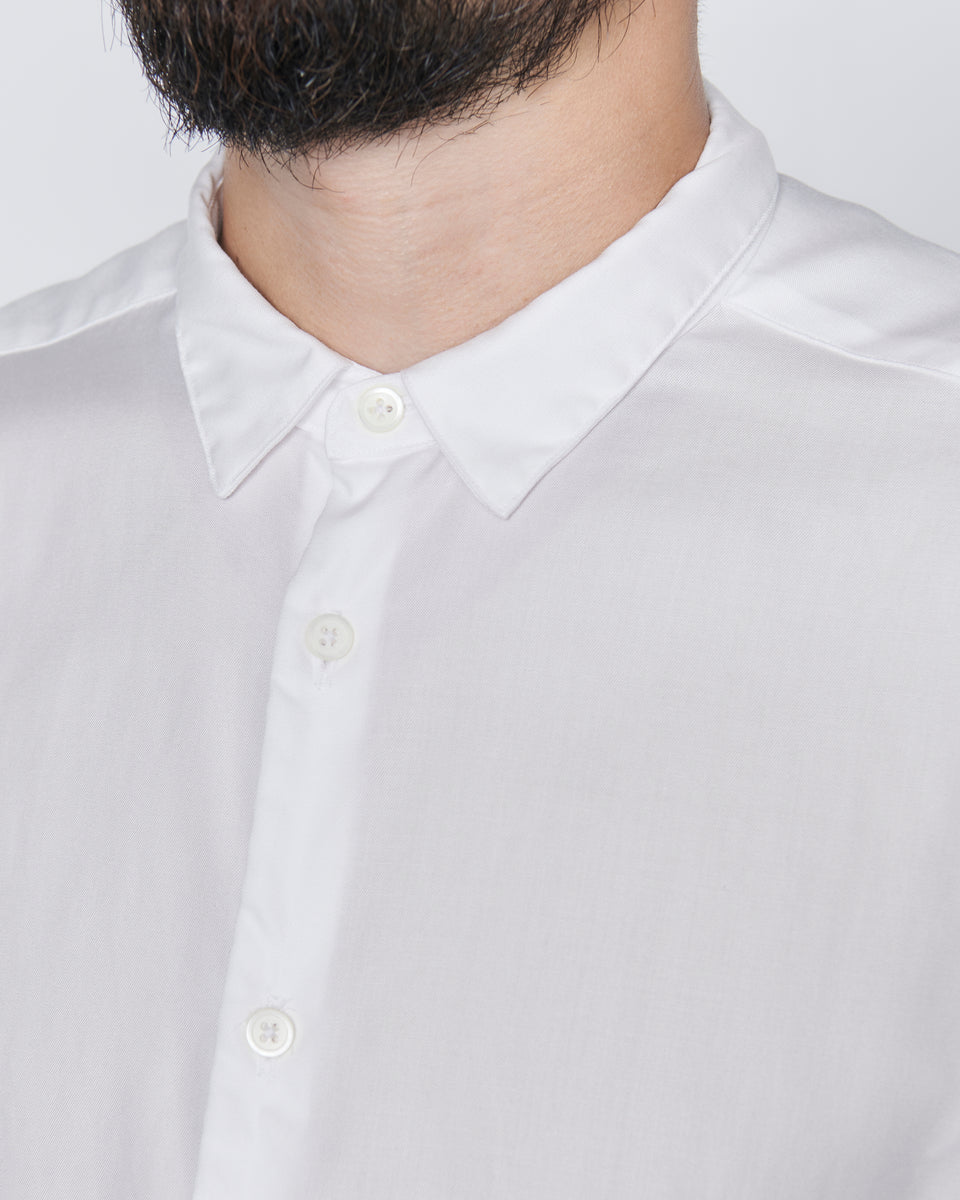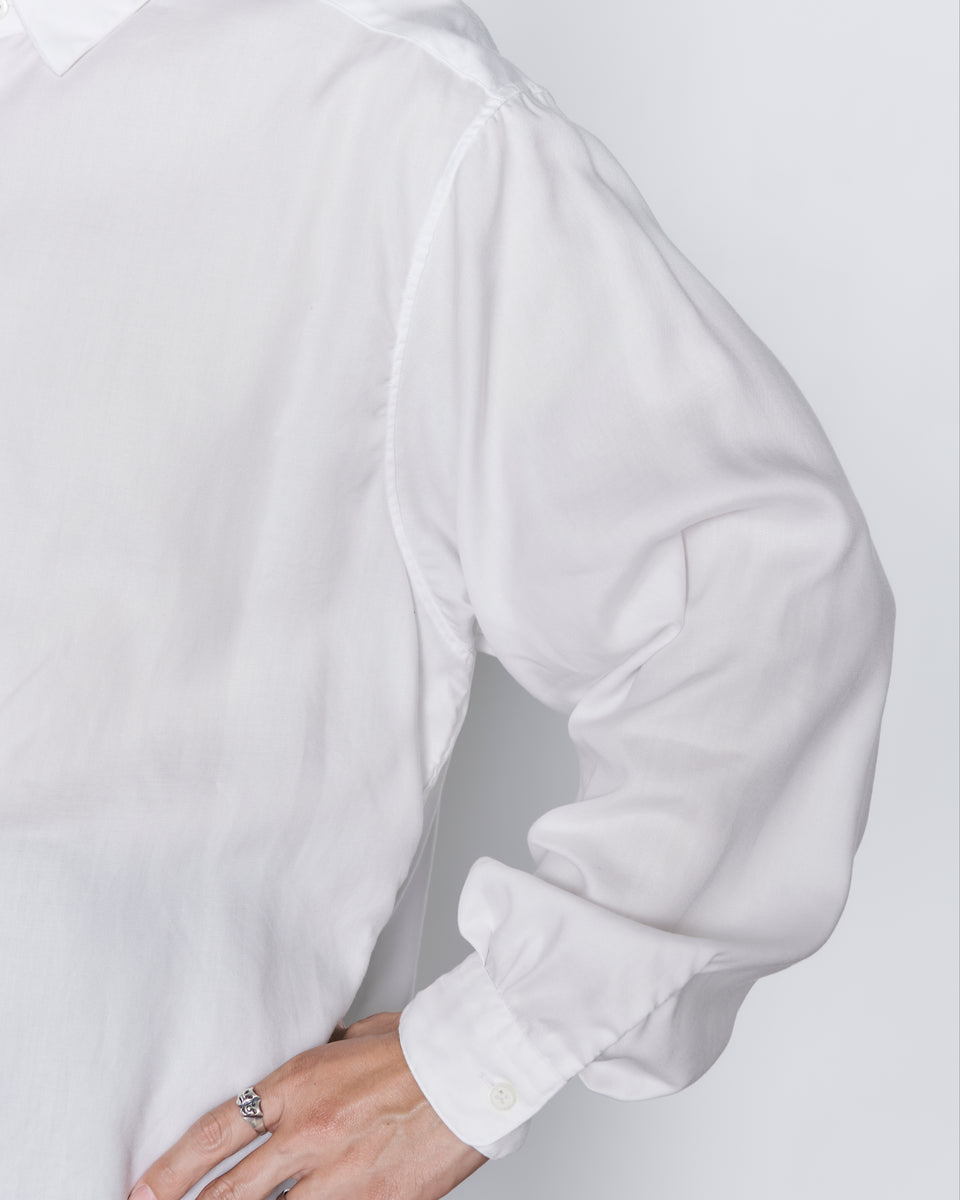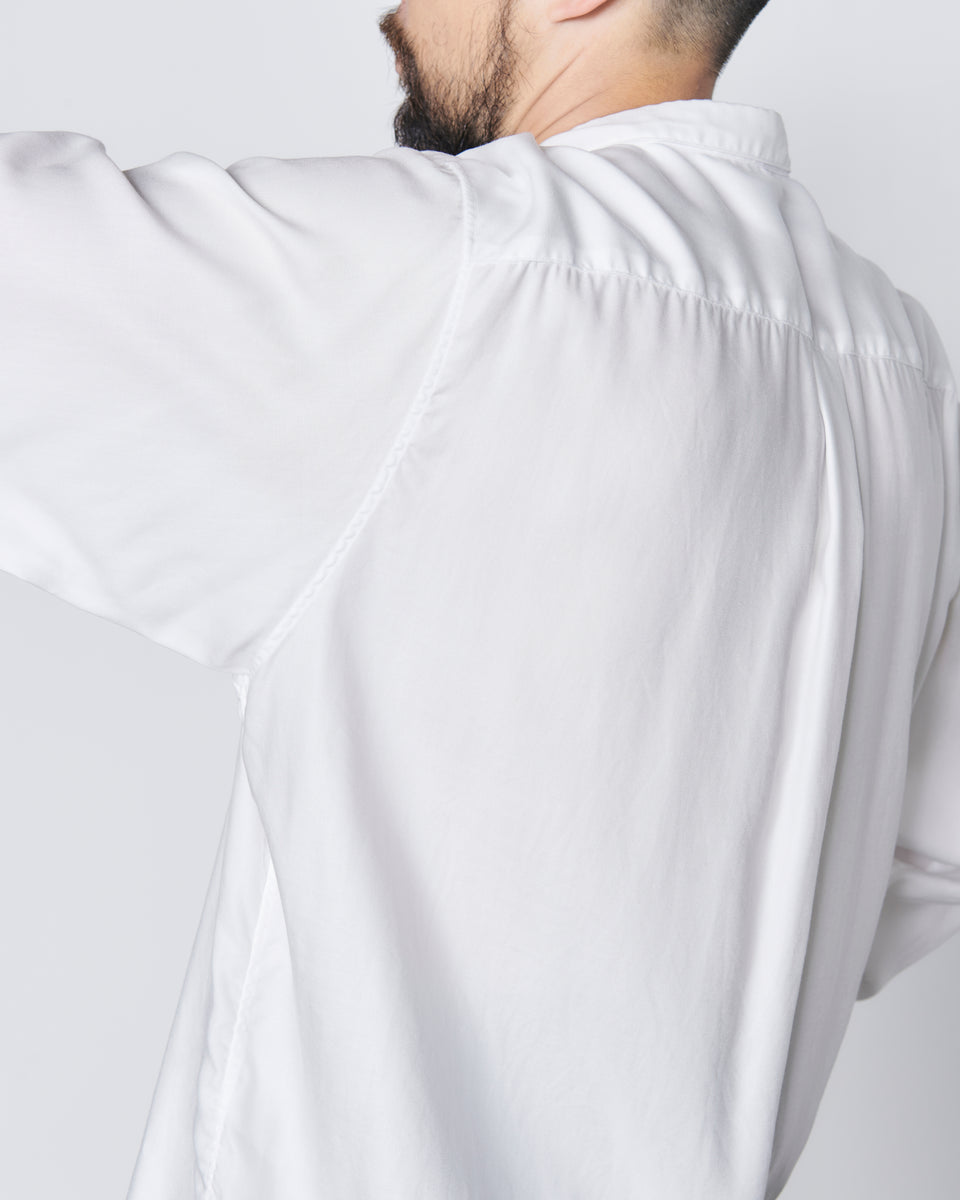 BALL SHIRT
by tangenet
小ぶりなレギュラーカラーシャツ「Ball」

素材:レーヨンのスパン糸を使用。コットンライクでレーヨン独特のドレープを持ち合わせた。岡山の難波産業にて特殊な製品洗いをし、表情豊かな仕上がりに。経年黄変しづらく、一度洗濯すれば美しい白が続く加工を施し、長く着られる事を追求したシャツ。

TEXTILE:Material with a cotton-like texture and distinct drape of rayon. It is treated with a unique product wash at Namba Sangyo in Okayama and has an expressive finish. The shirt is given a special treatment that makes the white color last with every wash and resistant to yellowing.
デザイン:アームホールを広く袖幅もたっぷりとした設計がレーヨンの落ち感ある素材の特徴とマッチングしている。
DESIGN:It is a shirt that aims to be worn for a long time.
The structure with wide arm hole and ample sleeves matches the unique drape and texture of rayon.
寸法 

※モデル身長 167cm  着用サイズ M
M size
着丈78 肩幅49.5 身幅63 ウエスト60.5 裾幅61 袖丈59.3 裄丈84 袖口幅10.8 ネック43
L size 
着丈80 肩幅51 身幅66 ウエスト62.5 裾幅63 袖丈60.8 裄丈86.3 袖口幅11.3 ネック44.5
XL size

着丈84 肩幅54 身幅69 ウエスト66.5 裾幅67 袖丈63.8 裄丈90.8 袖口幅12.3 ネック47.5